New Low Pricing • Replenish PPE Now
It's Fall, and time to replenish PPE products for the next rush. It was only a few months since the Covid-19 crisis became a true pandemic and now the cold and flu season is right around the corner.  When the first news of the pandemic broke, we pivoted quickly and our sourcing team went to work to get you the safe PPE gear you needed – disposable masks and face shields. We made a promise to continue to import PPE products as long as there is a need and while we had hoped it wouldn't last this long, we didn't take any chances.
Now our warehouse is fully stocked so you can keep your customers satisfied during the next wave. And we bought more product than last time so we could offer you even better prices on the disposable masks and face shields you need. Replenish PPE products now and take advantage of our NEW LOWER PRICING.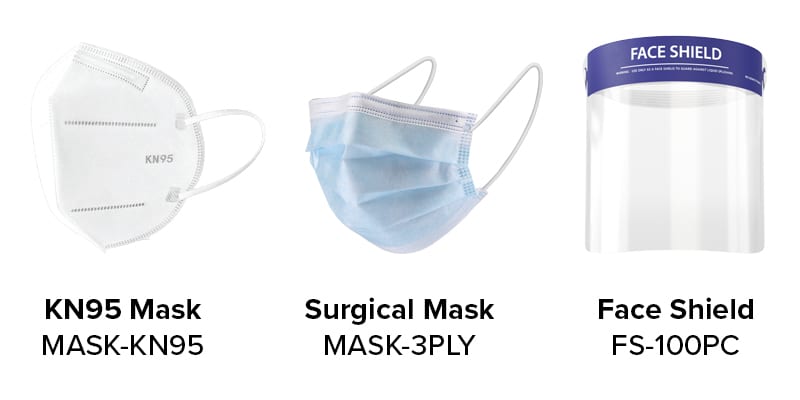 | Item | Pieces/Box | Boxes/Case | Item Code |
| --- | --- | --- | --- |
| Level 1 3-Ply Disposable Masks | 10 pieces/box | 100 boxes/case | ITEM#: MASK-3PLY |
| KN95 Disposable Masks | 20 pieces/box | 50 boxes/case | ITEM#: MASK-KN95 |
| Direct Splash Protection Face Shields | 100 pieces/box | 1 box/case | ITEM#:FS-100PC |
PPE at work, home, and in public is imperative to conquer to spread of Covid-19. Monarch Brands' quality disposable masks and face shields are the first step to protecting staff, customers and family. Order yours today.
Need More Information?
Call (866) 406-0827