Ease Laundry Bottlenecks While Building Your Brand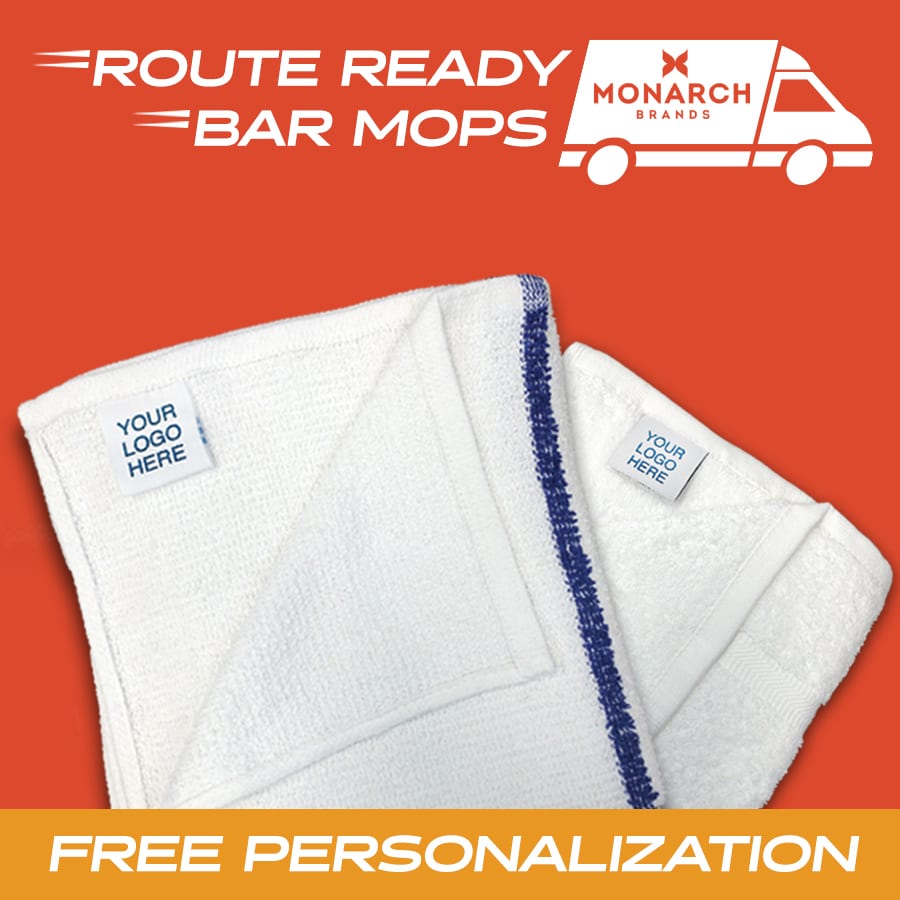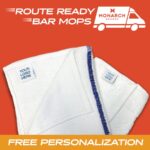 Monarch Brands' route ready bar mops help laundry managers alleviate capacity constraints and boost cost-effective operations. We save laundries the time and expense of pre-washing and counting out new bar mops before their 'first route'. Typically, laundries save at least 70¢ per dozen in washing and packing expense alone.
However, it's the intangible benefits of route ready bar mops that are priceless. By freeing washroom and finishing floor operators from a whole wash cycle, you gain production time to focus on other inefficiencies.
Monarch Brands route ready bar mops are soft packed, optically white, and pre-packed in bundles of 25 each, so they fly from delivery to route. Color options are available to help prevent cross contamination. Please call (800) 333-7247 or to learn more.
Add your laundry's logo to your route ready bar mops, and benefit from ultimate control over your inventory. When surprisingly low minimums are met, we will help you promote your brand 24/7 with complimentary label embroidery. Monarch Brands also provides complimentary private labeling for microfiber and terry towel products.
Start carrying your own product line today. For a complete product catalog call (800) 333-7247 or visit www.monarchbrands.com.
BACK TO NEWS